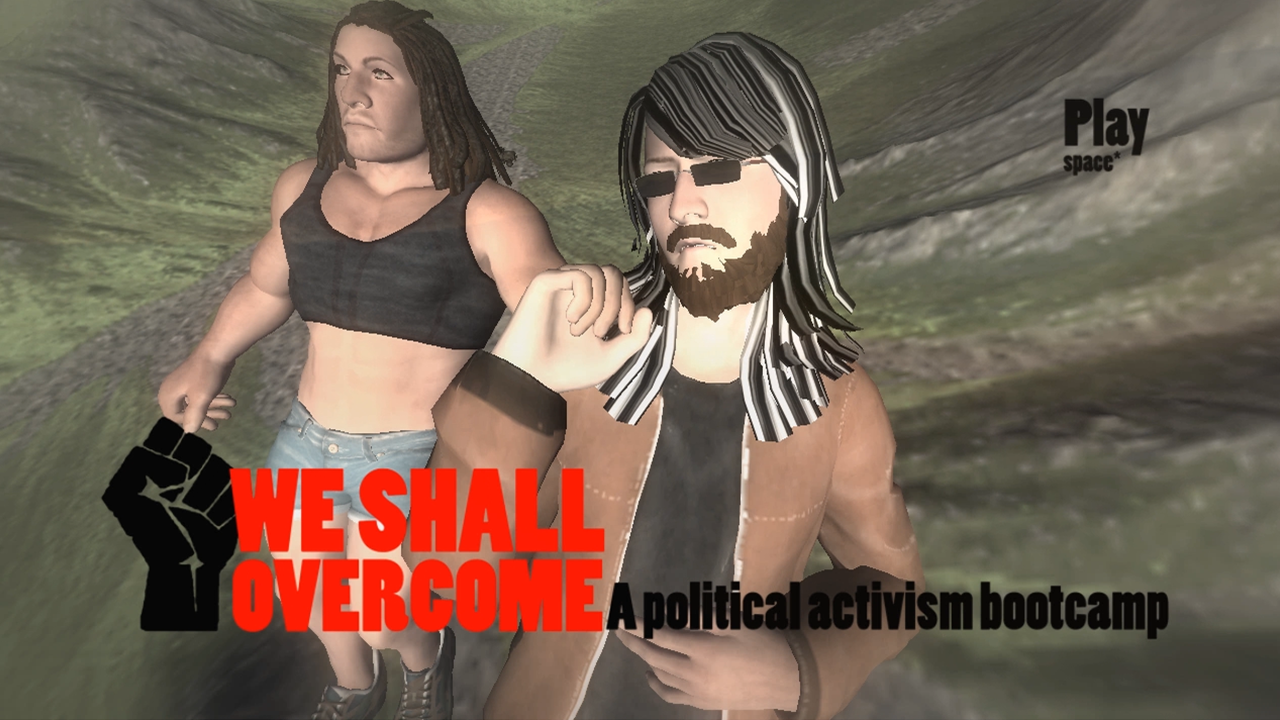 We shall overcome
A downloadable game for Windows and macOS
Third person 3D exploration/puzzle mini-game with Magic Realism as theme.
This game is the last one from a series of 3 made as assignments for the subject "Game Tools II" at DIT Game Design degree course.

"Fortunate son" - Creedence Clearwater Revival
"Something In the Air" - Thunderclap Newman


3D characters made in Adobe Fuse, rigged using the auto-rigging feature in mixamo.com and all the animations integrated using the animator in Unity. Environment designed in Sketch up and Unity.

Truck and Tank models are assets from the asset store.


In my opinion, the acquisition of the knowledge of the workflow to modeling/rigging/animating/importing into Unity has been the main learning outcome from this project for me.

Hope that some of you will enjoy the short experience of playing this game. Thanks in advance. I might work a bit more on it to develop it a bit further.
Install instructions
Windows: Extract the zip files into any folder. Execute "WE SHALL OVERCOME.exe".
MacOS: Extract the zip file contents into the app folder. Click on "WE SHALL OVERCOME" app.
Controls:
P: Pause Menu
MOVE: W,A,S,D or arrows

JUMP: Space
LOOK: Mouse
FLOWERS: E

Mouse to look and click on dialogs.